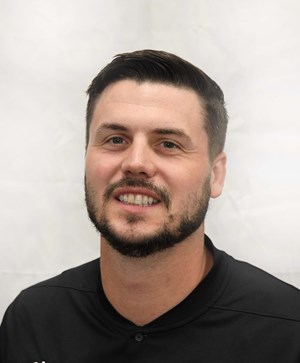 Lukkes Gilgan begins his sixth season as a member of the Pacific coaching staff and first as Assistant Head Coach. He continues to serve as Defensive Coordinator and linebackers coach. He joined the Pacific staff back in 2015 as defensive back coach.
Coached up the 2018 defense to be one of the best in program history as the team had 99 tackles for loss including 41 sacks. Pacific had four games where they registered double-digit tackles for loss including 17 against Cal Lutheran (Sept. 15). Running the ball against Pacific proved to be a challenge as they held opponents under 100 yards rushing on two occasions and 118.3 yards per game. The defense came up with 16 fumble recoveries and six interceptions on the season.
The 2017 Boxer defense racked up 48 tackles for loss including 17 sacks. Defensive lineman Xavier Harvey and linebacker Ina Teofilo picked up second second team all-Northwest Conference honors, while two others earned honorable mention All-NWC.
The 2016 Pacific defense ranked either first or second in five categories in the Northwest Conference. With 20 sacks to their credit, Pacific led the NWC and were 20th in NCAA Division III. Four Boxers on the defensive side of the ball earned All-NWC recognition including the Defensive Player of the Year, Jack Perez who also earned first team All-American honors becoming the first first-team All-American player in school history.
Gilgan came to the Boxers after a season as a graduate assistant coach at the University of New Mexico. In 2014, he was accepted that year to the NFL-NCAA Coaches Academy, where he was one of just 30 coaches nationwide accepted to the program. He also was selected for the AFCA 30 Under 30 Future Football Coaches Academy in 2013.
Prior to New Mexico, GIlgan spent three seasons on the coaching staff at Willamette, which included serving as special teams coordinator during the 2013 season. Gilgan started his coaching career in 2010 at Division II Quincy University in Quincy, IL.
In addition to his duties at Pacific, he has been involved with USA Football. In January 2019, he led the 2019 United States Under-19 Select Team as Head Coach against Team Nuevo Leon, an Under-19 team of top players across Mexico as part of the 10th annual International Bowl Series at AT&T Stadium in Arlington, Texas. In 2018 he was selected as the Defensive Coordinator for the 2019 United States Under-19 Select Team again Team Nordic, an under-19 team made up of the top players across Denmark, Finland, Norway and Sweden. The US won both games.
Gilgan was a four-year letterwinner for the Willamette playing in 38 games during his career. He was a team captain, earned First Team All-NWC honors in 2009 and received the team's "James Scarriot Strongest Link" award.
Gilgan earned his bachelor's degree in history from Willamette in 2010 and earned a master's degree in human performance and sport management from Southern Mississippi in 2013. Gilgan and his wife, Taylor live in Forest Grove.